Why Invest in Jacksonville Florida?
---
#1 High Rents and Low Monthly Mortgage Payment – Jacksonville Florida has one of the most healthy rental markets in the entire country. Rents are climbing and home prices are down. You can purchase a rental property for very cheap (usually the price of a car) and rent it out for a premium amount. Jacksonville's rental market allows investors to receive Positive Cash Flow every month on the difference of the mortgage payment and rent collected. This means you stand a great chance of receiving a profitable return on your rental investment. Our investors have typically averaged 9-15% returns on investment properties purchased from Locklear Real Estate Partners.
#2 Population Growth – Population of the first coast area is around 1.3 million and growing. Housing Trends Magazine has predicted that Jacksonville's population will grow by 50-100% over the next ten years. Having been born here in Jacksonville, I have seen phenomenal growth. My parents moved me to the Northside in 1954 when Dunn Avenue was a dirt road. Dunn Avenue is now a 6-lane corridor. I don't see any slow-down in growth. Florida will always be a retirement state and the baby boomer population will contribute to a large influx of new residents on Florida's first coast.
#3 Stable and Growing Jobs Market – In a time of diminishing national employment, Jacksonville has one of the lowest unemployment rates in the nation. With a strong manufacturing, logistics and banking base – Our jobs are good jobs and help to maintain strong families. We have two major military bases, both constantly growing and improving. With the widening of the Panama Canal allowing it to serve the biggest supertankers, Jacksonville has allocated funding to deepen the St Johns River to facilitate the largest ships. Look for even more jobs as our port expands. Jacksonville's Northside has already profited greatly from the Port Authority expansion and will continue to grow in the future.
#4 It's Florida! – Beautiful light sandy beaches, sprawling professional golf courses and perhaps one of the most vibrant and versatile Rivers in the world. The St Johns River is Jacksonville's heart. I can personally attest that it is absolutely stellar fishing. The St Johns will keep me here for the rest of my life. My dad told me that after traveling the world courtesy of the US Navy, he settled in Jacksonville because he never saw a better place to live. Quality of life here in Jacksonville is A++.
Why Invest in Jacksonville Florida NOW?
---
#1 Shifting Market Trends – There is a defined shift from Ownership to Tenancy. Owning a home used to be the American Dream, but no longer. Younger people want to stay mobile so as to be able to move to the best job market. When prices dropped in 2007, we all learned that owning your own home was no longer a sure path to wealth. Google the stats and you will see a strong shift from Ownership to Tenancy. Everybody pays for a home. Why not let them pay for yours?
#2 Strong Availability of Foreclosures – Banks continue to release Foreclosures on a steady basis. I expect the supply to last 2-3 more years. I also expect to pay more as prices trend upward.
#3 Tight Mortgage Money – Mortgages are not easy to obtain for the average middle class family. While rates are low, down payment and income requirements are stringent. This means more renters and less completion to buy which results in lower prices.
#5 Home Prices are Down – Take a look at the valuation charts on Zillow. While Jacksonville values crashed like every other city, we hit a flat bottom about a year ago and values are now up very slightly. You can never invest at the true bottom as it is not recognized until prices begin to rise. Now I consider myself a pretty good fisherman as I began fishing in the St Johns River at age 4. My wife and I were fishing last Saturday and it was dead low tide. We sat around a while, drinking coffee and eating lunch. Nothing bites on the dead low tide, but the moment you see the slightest indication the tide is moving in – You had better get your pole in the water. When the tide moved back in ever so slightly, we dropped the sandwiches and jumped on a massive school of feeding redfish. Friends – it is time to fish right NOW. You can cut bait later because this opportunity may not come again in your lifetime.
Are you ready to get started? Request a free consultation now!
---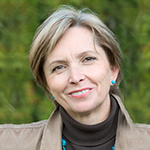 Olivia Cooper
Self-Directed IRA Investor / Vero Beach, Fl
Working with Adam and Joe has allowed me to build a successful portfolio of cash producing real estate investments. They have shared with me a wealth of knowledge with hands-on teaching and mentoring through the buying, renovation and property management process. Locklear Real Estate Partners is the missing link for the average person who would like to invest in real estate and not risk everything.