Jacksonville Florida Cash Flow Investment Properties
Our real estate investment experience is unique to our company. We developed our system of purchasing, renovating, and managing properties for investors over a decade ago and work closely with you throughout the entire process. We strongly believe an educated and motivated investor is most likely to succeed in the long run. We do not believe in speculation and do not advise investors to "Play the Real Estate Market". Many of our competitors will sell you a theory that the real estate market is back on the upswing and you should get in now so you can cash out in 5-7 years. Ask yourself this question: If Wall Street is involved in single family investments and purchasing based upon speculation, does that sound like a smart investment to you? Our investment strategies have been working for 30+ years and have weathered the ups and downs of multiple markets. Don't roll the dice with speculative investors, learn how to invest in wealth-building long term cash flow real estate.
---
Our Process
We can help you get started today! We will pair you with one of our qualified real estate investors and we have an entire purchasing, renovating, and retailing system already in place.
Property Acquired
Renovation and investor return estimated. Investor approved by private lender. Closing.
Renovation
Renovation begins and is completed in a few weeks.
Property Leased
Property listed for rent. Qualified tenant found and lease written. Property managed.
---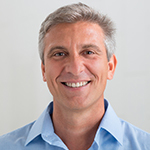 Shaun Jennings
IRA Funded RE Investor / Atlanta, Ga
For over 12 months, I had been studying and looking at ways to get involved in the rental business, but was still left with uncertainty and questions.  Fortunately, I was introduced to Joe and Adam Locklear and began working with them and participating in their educational series.  The classes were fantastic and taught me more about the business and process than I had learned in the previous 12 months. The Locklear Real Estate Partners Team were completely transparent and willing to share all their many years of experience and materials to help others be successful. Thanks again for all your help and I look forward to acquiring many more properties!